The Flexbar Small Chuckguard™
Designed for Heavy Duty Applications Where A Steel Shield is Recommended on Lathes up to 20" Diameter.
Special Features:
Heavy Duty Cast Mounting bracket supplied (Model No.13070).
Optional Mounting Brackets for various applications are available.
Heavy-Duty Chrome-plated Extension Tube and Hardware.
Ready to mount; All you do is affix mounting bracket with two screws.
Locks in swing away or functional positions.
Replacement windows available upon request.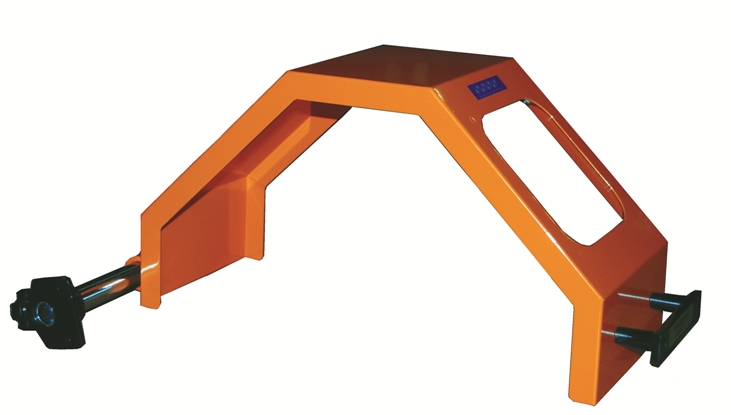 ---
Flexbar Chuckguard™ Super Heavy Duty Steel Guards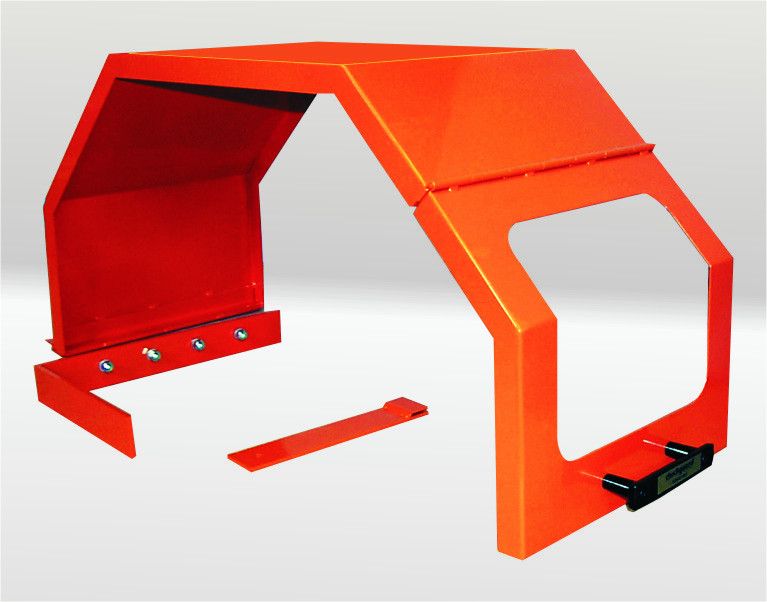 Made of 14 Gauge Steel for Chucks up to 49" Diameter
Large Diameter Chucks are, by themselves DANGEROUS! (Even more so at high speed settings.) Chuckguards protects the operator and the "passer-by" from serious injuries.
Each Chuckguard is supplied complete with the mounting hinge, plate and support bar for mounting on headstock of lathe.
Features:
Hinged front panel allows easy access to the chuck
LEXAN® window for easy viewing
Comes complete with mounting bracket and support bar for mounting on headstock
Bright safety painted finish
Exceeds O.S.H.A. requirements
Replacement windows available upon request
Also Available...
Extra Large Capacity Chuckguard
Custom Built heavy gauge steel chuck shield available for very large diameter chucks up to 74".
Phone or email for more information!