Flexbar Panelguard™
Flexible Modular Machine Guarding System
The Flexbar Panelguard™ Moveable Multiple Function Machine Guard's 4 panel system provides complete flexibility and can be used for a variety of applications, which include:
Creating machine safety areas.
Perimeter guarding.
Temporary guarding.
Machines having large parts or cutting tools.
Reducing machine noise.
Blocking off out of service machines or areas undergoing maintenance.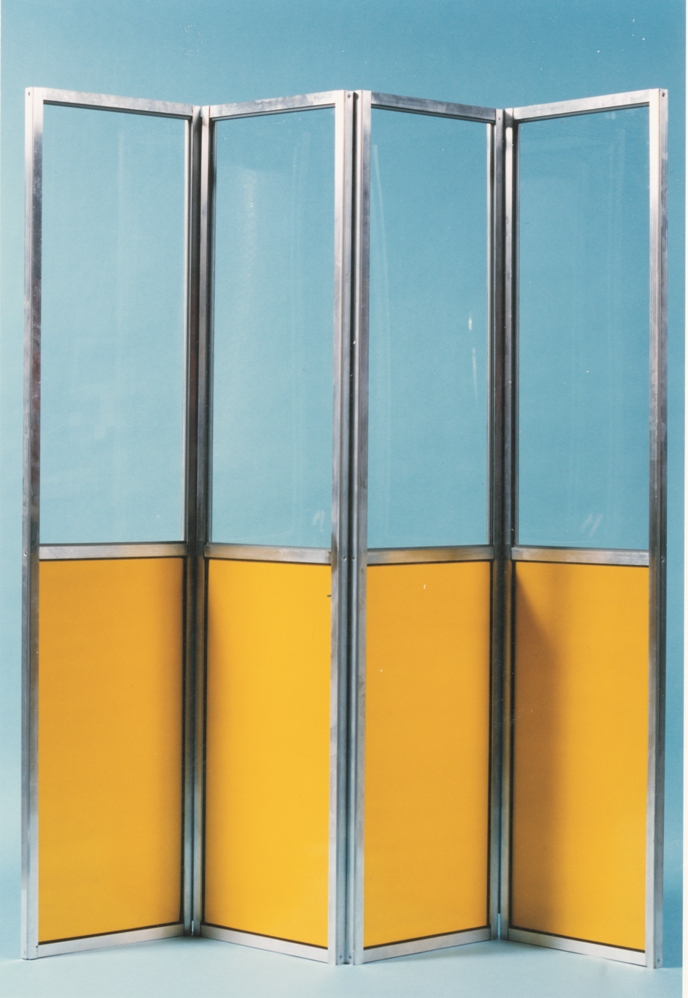 Model No. 13035
Basic 4-Panel System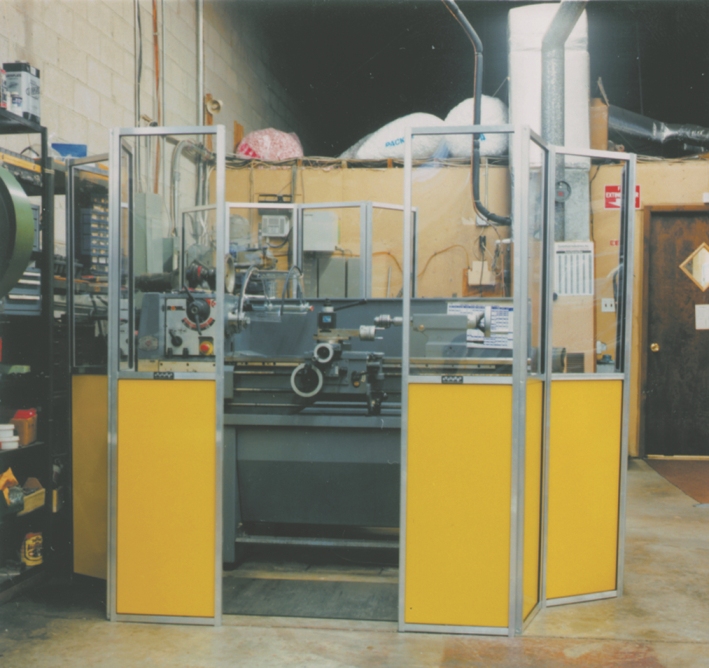 Shown above: Panelguards used to separate in-line machines.
Protects operators from chips and noise from neighboring machines.
The Flexbar Panelguard™ system has four modular panels 16"W x 71"H and opens 66" across. Its simple construction conforms to fit different configurations. The upper half of each panel has crystal clear high impact resistant LEXAN®, which gives operator protection and a full view of guarded machines or areas.
The Flexbar Panelguard™ may be used free-standing or can be more permanently affixed to the shop floor.
---
Create a Custom Machine Guarding System or Safety Area by adding Modular Expansion Panels.
Sliding together optional panels and accessories creates a complete machine enclosure with access doors and interlocks. Easy to handle, the Flexbar Panelguard™ folds to 18"W x 71"L x 4"H and weighs under 50 lbs.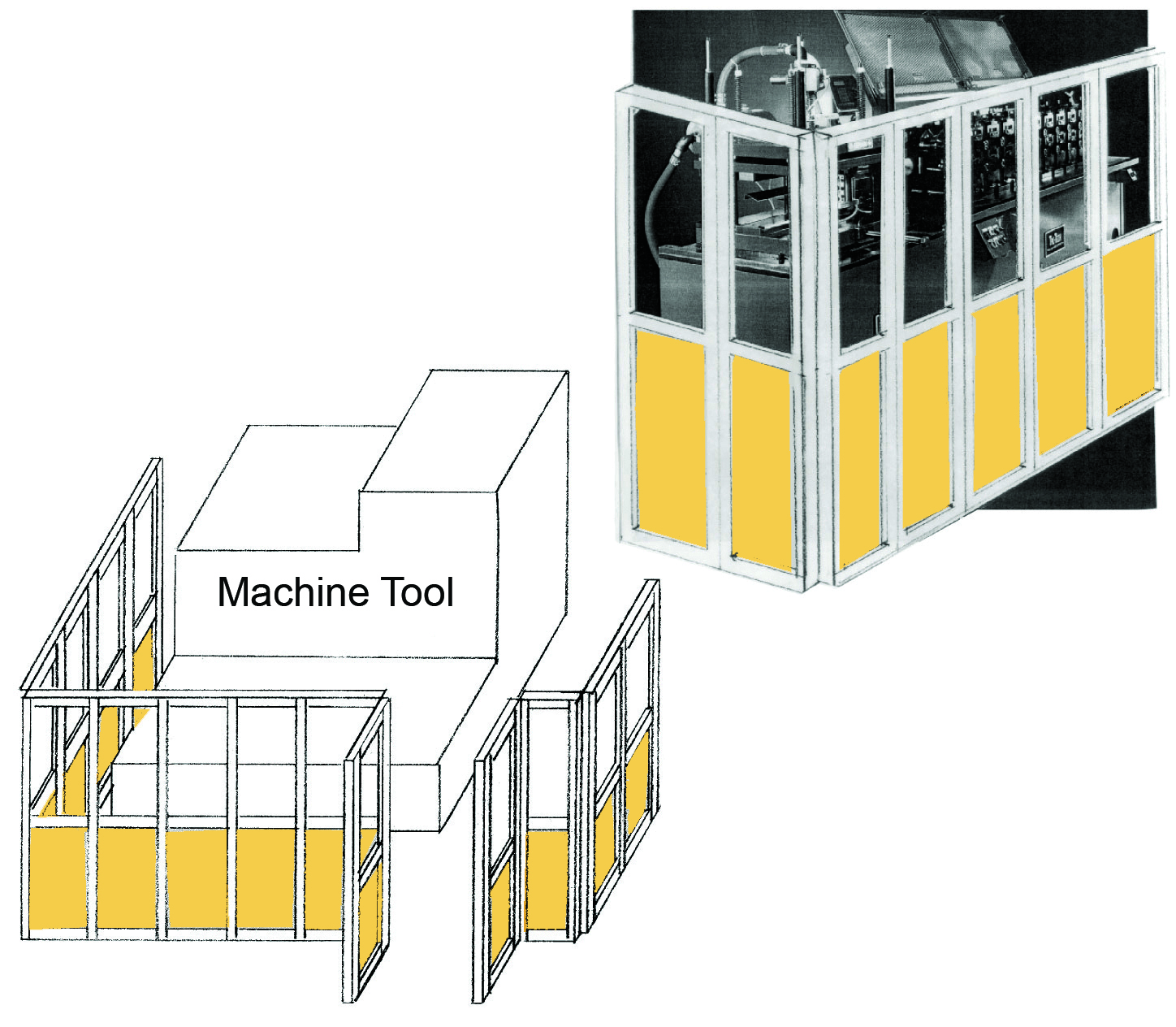 Model No.

Description

13035
Flexbar Panelguard™ Basic 4-Panel Set Complete
13036
Flexbar Panelguard™ 2-Panel Expansion Set. Complete with extra slide-in flexible hinge.
13035-L
Basic 4-Panel Set with All Lexan® Panels
13036-L
2-Panel Expansion Set with all Lexan® Panels
13037
Extra slide-in flexible hinge (1 each). Used to connect two or more PanelGuard sets together.
13038
Top Cap (1 each per panel)