Flexbar Totalguard™
Slide and Swing aside Milling Machines Guards
Fully adjustable for vertical, horizontal and C.N.C. Mills
Available in three sizes to fit table lengths from 32" to 76". Heavy-duty construction with high impact resistant transparent LEXAN® panels (3/16" thick).
All panel heights now 23 5/8" tall accepts larger parts safely.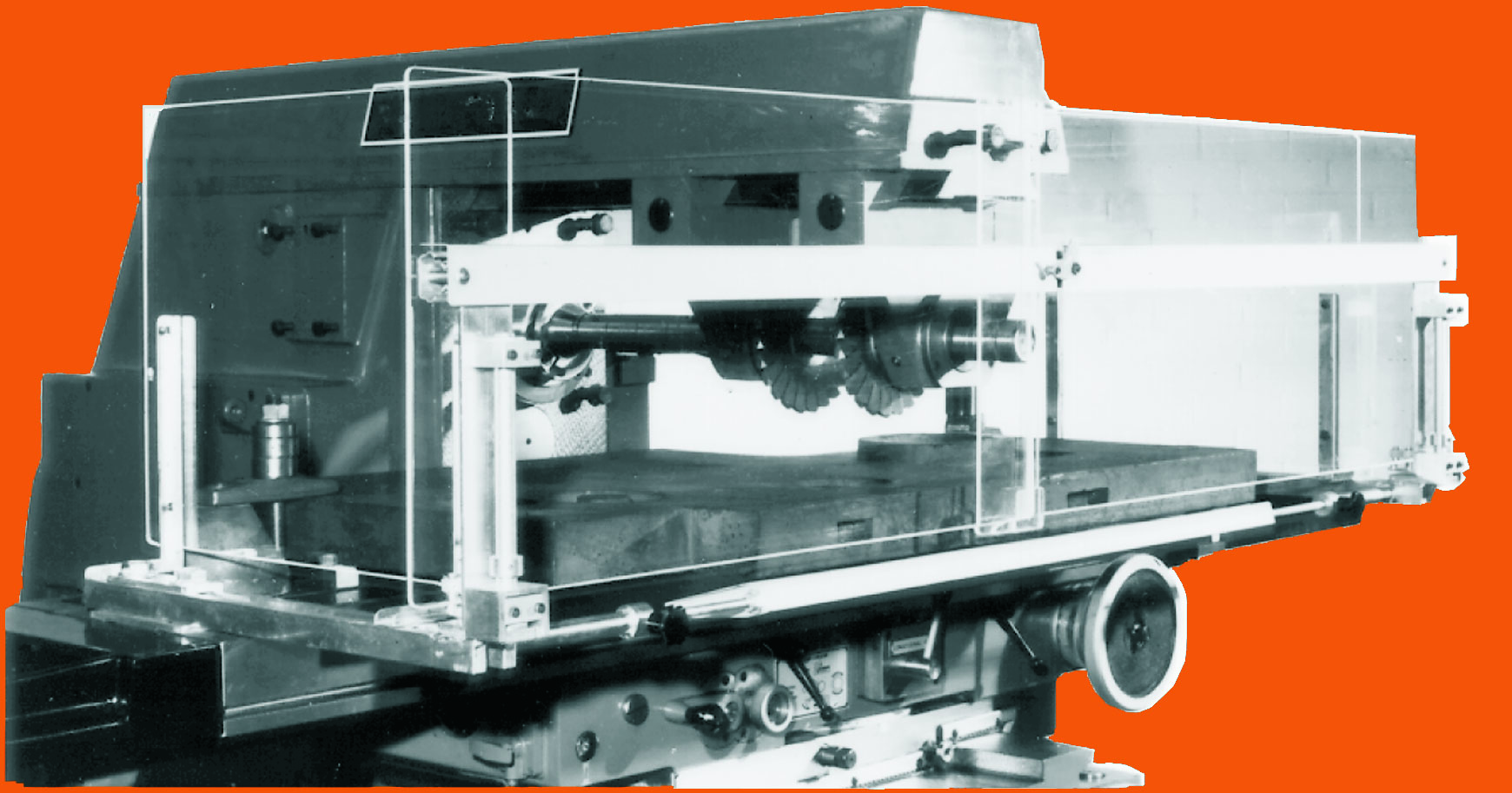 In use: Guard down
The Flexbar Totalguard® is supplied in two separate assemblies which are mounted at either end of the table in just minutes. Model Nos. 13089 and 13090 consist of two fixed side panels and two front sliding panels which allow the operator quick and easy access for loading and unloading large parts and castings. Model No. 13088 utilizes one front sliding panel and one hinged front panel, as well as, two fixed side panels. Fully adjustable, the parallel holding bars (see above) enable the guard to move backwards and forwards to cater for vises or parts that overhang the table.
Features:
Fits all milling machines, horizontal or vertical and C.N.C. mills as well.
Takes up no more than exact width of table.
LEXAN® panels are crystal clear — good and thick and 25 times stronger than safety glass.
Panels slide and swing aside quickly and smoothly for making setups; loading and unloading.
Unlike patch quilt-type mill guards, still on the market, Totalguard does not have slots or apertures for hot chips to sneak through.
Universal Mounting: Special tee-slot slugs fit all sizes of tee-slots so that Totalguard is installed in less than 5 minutes.
All LEXAN® panels butt together like a perfect window when closed yet reveals the entire table bed when opened.
Special C.N.C. Utility Features
New parallel holding bars permit bringing Totalguard forward to accommodate 2,3, or 4 vises which protrude on the lead edge of the table.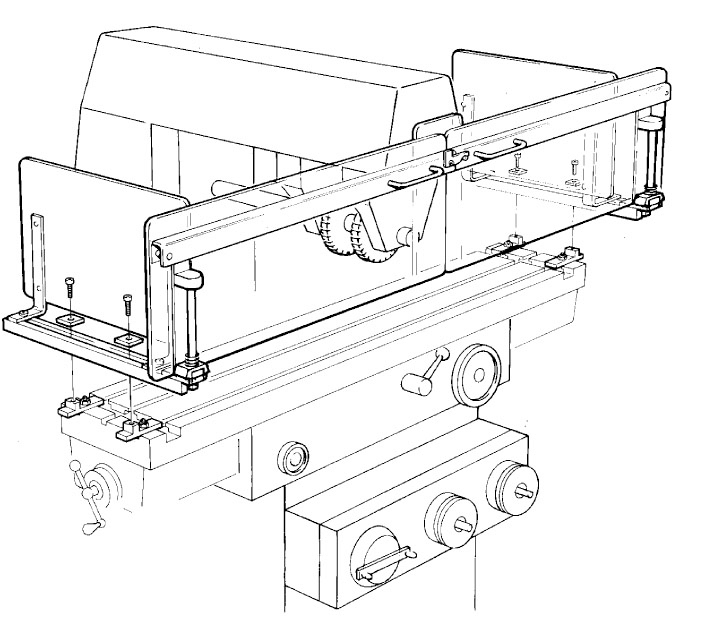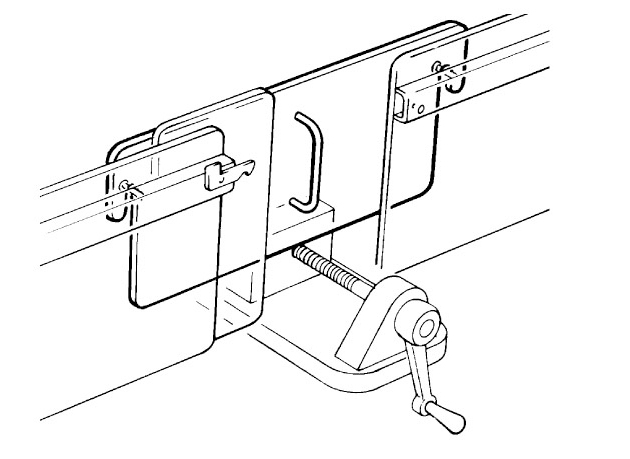 VISE PANEL (optional for 13089 & 13090)
This clear panel covers the gap left when the two front panels cannot be closed completely due to a protruding vise as shown. The guard simply hooks over locating pin (supplied) so it can be fitted or removed in seconds.
Model No. 13145-L Custom Built Contact Flexbar sales for ordering info.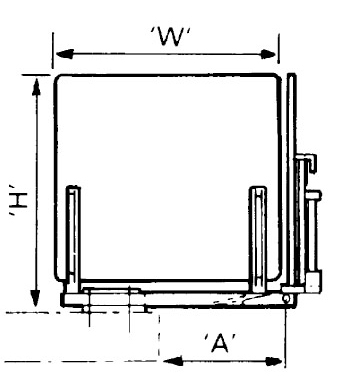 End elevation showing guard in maximum forward position.
A=2"(min.) up to 11" (max.)

Front view with sliding guards closed
Model No.

For Table Length

Side Panel Height

Side Panel Width

Front Panel Height

*13088-H
32" - 44"
23 5/8"
19 1/2"
23 5/8"
**13089-H
44" - 56"
23 5/8"
19 1/2"
23 5/8"
**13090-H
56" - 76"
23 5/8"
19 1/2"
23 5/8"
* Has ONE sliding front door and one hinged front panel.
** Has TWO sliding front doors of equal size.