Visorguard Universal
Fully Adjustable Long Reach Guard (LEXAN®)
For Milling Machines and Unguarded Machines
Including C.N.C.'s, Multi-spindles, Bandsaws, etc.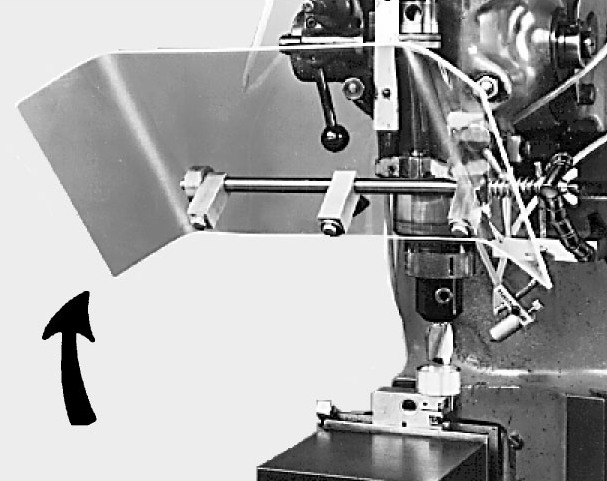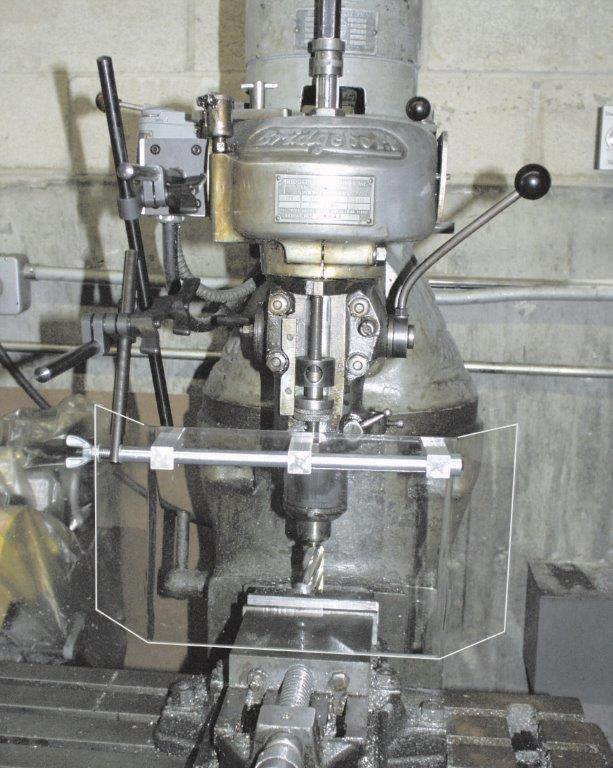 Unique universal positioning design is fully adjustable. Visorguard shield is mounted and supported by a series of heavy duty arms and swivel clamps thus allowing the operator to "custom fit" each guard as to overall length, angle, and position of shield. Wing-shaped Visorguard shield protects workers at adjacent machines.
LONG REACH FROM HEADSTOCK MOUNTING PLATE/POST IS ADJUSTABLE TO 36"
Visorguard Universal consists of:
Mounting plate with 4" x ½" post - just drill and tap into headstock ... supplied with four cap screws
2 each 15" x ½" arms (24" arms available upon request - phone or fax)
3 each ½" x ½" heavy duty swivel clamps with extra-large wing style locking knob
16" x 8" high LEXAN® Visorguard shield assembly with 6" attachment post & coupling
---
Visorguard Universal
Extra-Wide Visorguard Universal - same as 13047 but with 24" wide by 8" high LEXAN® (3/16" thick) for larger machines such as multi-spindles
16" x 8" Replacement Shield
24" x 8" Replacement Shield
Other sizes shields available for Visorguard Universal.
---
Extra-Large Visorguard™ LEXAN® Shields*
Now available for use with all Visorguard™ Models (except 13032). These shields can be used in place of standard 16"W x 8"H shield and attach in seconds.