Drill/Chuck Visorguard
Standard and long reach mounts. Provides operator protection from chips and broken drills on drill presses, milling machines, and other drilling equipment. Similar features to Flexbar Visorguard Model No. 13055.
Safety Features Include:
Flexbar arm permits setting of guard at the correct height and angle for each setup.
Flip shield up to load part and down for drilling.
Special spring-loaded shaft makes shield stay put - no springback.
Box-shaped shield (90° angled) protects workers at adjacent machines.
Flexbar locks rigid; has stainless aircraft-grade tension cable.
Can be installed in minutes on drill presses, mills, milling machines and others.
Dimensions:
Shield Size - 6" wide x 6" high.
Flexbar Arm - 10" long.
Mounting Bracket - 1.62" Center to Center hole pattern.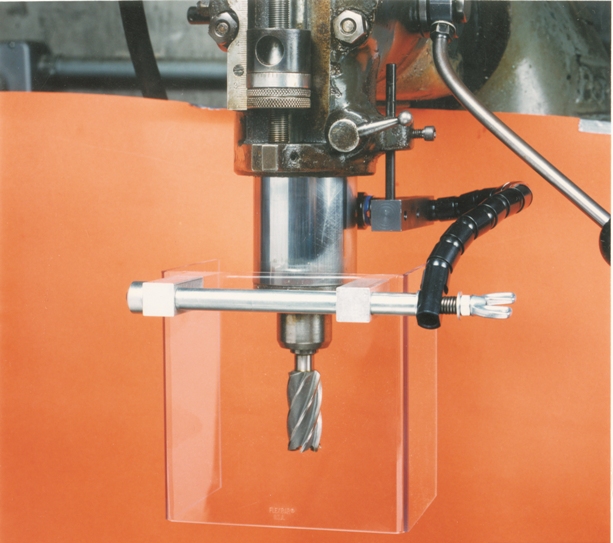 Model No.

Description

13032
Drill/Chuck Visorguard. Complete with mounting bracket, Flexbar Arm and all hardware including mounting hole and thumbscrew fro attaching coolant system.
13032-L
Long Reach Drill/Chuck Visorguard.
13033
Replacement Shield.
80063-6
Replacement Ball & Thread Cable for Visorguard.