Flexbar 3-Axis Universal Mount Interlocked Guards
Featuring a newly designed universal positioning system incorporating a range of Electrical Interlocked Shields for a wide variety of machine guarding applications including, mills, drill presses, and band saws.
Common Features For All Systems:
3-Axis universal positioning system allows all shields to be optimally employed in the hazardous machining area. The shield can be positioned vertically, horizontally and "in and out" as follows:
A - Vertical: 12" B - Horizontal: 9" C - In & Out: 9"
(Optional 30" Extension Tube No. 13264 available. Order information below.)
Horizontal post has a mounting bracket allowing attachment to the machine headstock.
All shields are permanently attached to the adjustable vertical post which is mounted through a Flexbar Electrical Interlocking Device.
When the shield is swung out of position, the cam-operated limit switch opens the contacts and stops the machine.
Includes attached electrical wiring with flexible conduit to allow connection to the safety circuit of the machine that switches off the control to the movement of the spindle.
Unit is protected beyond IPG rating.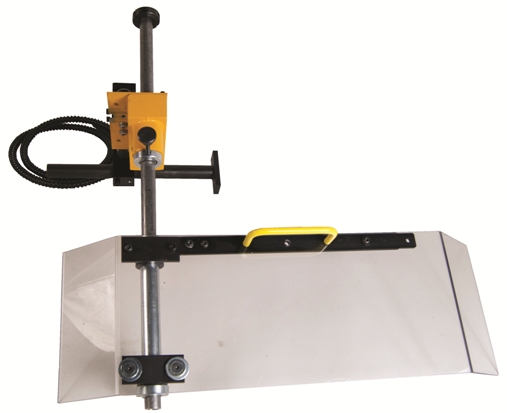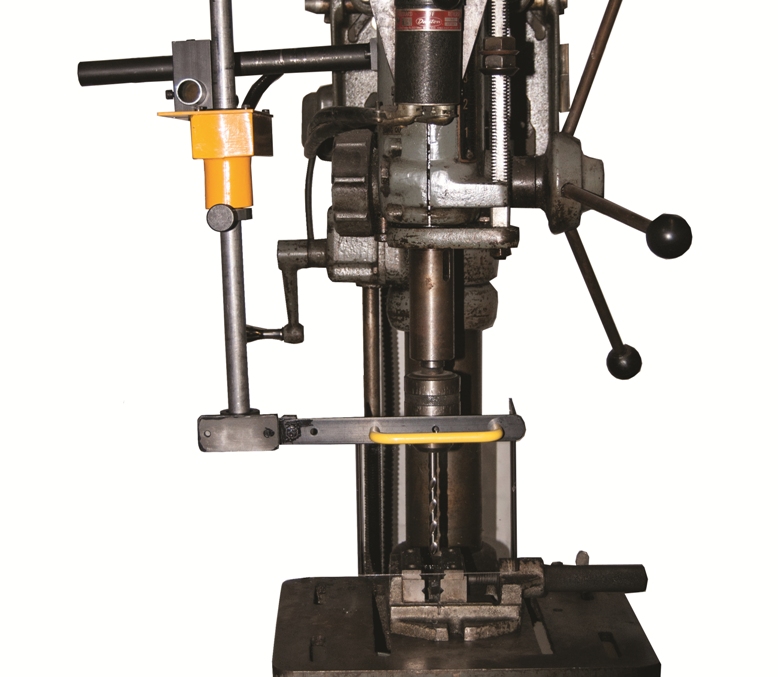 Model No. 13570 shown right with Drill/Chuck Visorguard Shield
---
I. Flexbar Visorguard Style Systems
(Uses LEXAN® Shields)
3-Axis Universal Mount Interlocked Guards Complete Systems Available as follows:
Model No.

Description

Visorguard Shield Size

13490
With Extra-Wide Visorguard Shield
24" W x 8" H
13491
With Standard Size Visorguard Shield
16" W x 8" H
13492
With Tall Visorguard Shield
14" W x 12" H
13570
With Drill/Chuck Visorguard Shield
6" W x 6" H x 4" D
13264
Optional 30" Horizontal Extension Tube - can be cut to desired length.
Model Nos. 13490 - 13492 have wing-shaped shields.
Model Nos. 13570 has box shaped (90° angle) shield with 4" deep side wings.
---
II. Flexbar Semi-Circular Wrap-Around Style Systems:
Incorporating the same heavy-duty LEXAN® shields used on Flexbar Latheguards. Permanently mounted laterally on the 3-Axis Universal Mount Interlocked System, these guards provide optimal protection on many types of milling machines & drill presses.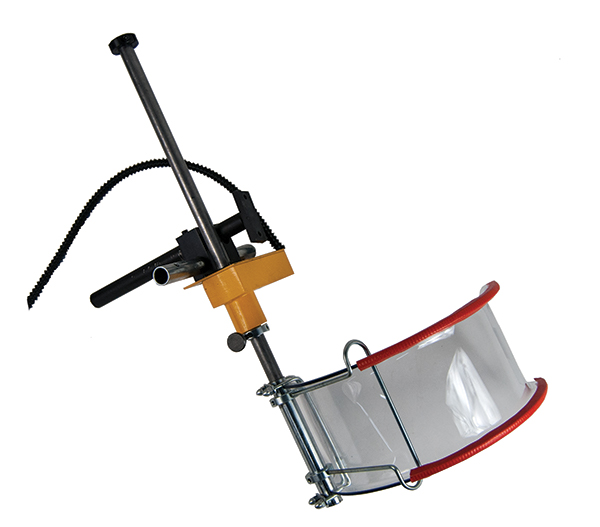 3-Axis Universal Mount Interlocked Guards-Complete Systems available as follows: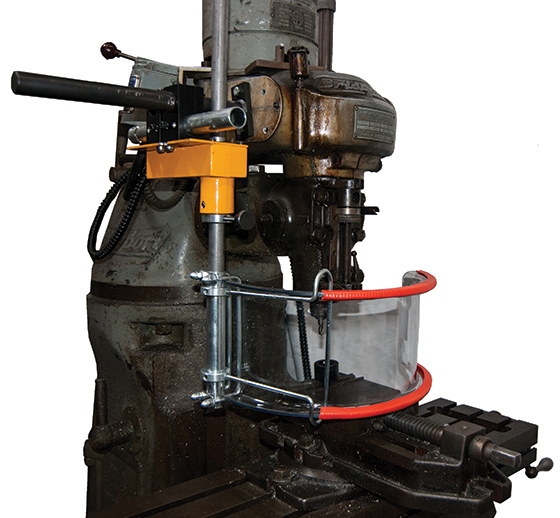 Model No. 13591 shown above mounted on Bridgeport Milling Machine
3-Axis Universal Mount Interlocked Guards-
Complete Systems available as follow:
Model No.

Description

13590
With Wrap-Around style shield, 4" radius x 6 1/4" height*
13591
With Wrap-Around style shield, 6" radius x 6 1/4" height*
13264
Optional 30" Horizontal Extension Tube-can be cut to desired length
Replacement LEXAN® Shields*
Model No.

Description

13072
8" x 6 1/4" Shield for 13590
13065
12" x 6 1/4" Shield for 13591
*Same shield used on Flexbar Latheguards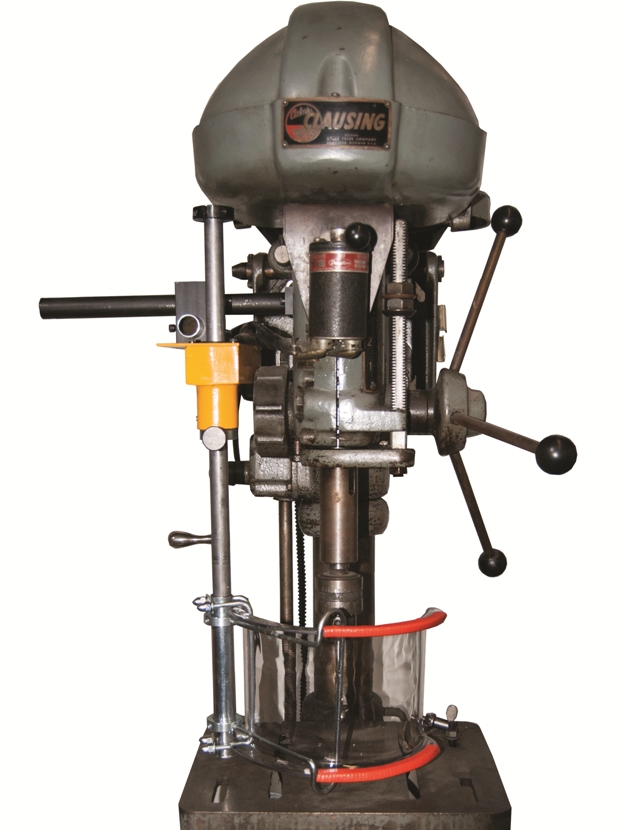 Model No. 13590 shown on drill press