Pivot Mount Grinder Guard and Universal Shield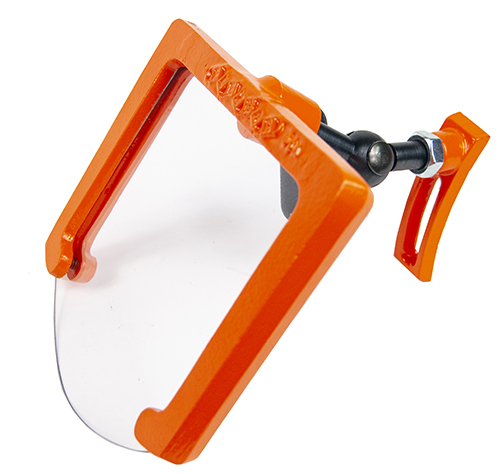 Each model supplied complete with frame, LEXAN® shield and pivot mount hardware.
Heavy-duty swivel-lock positioning shield protects operator from flying grit and debris. Cast frame with virtually unbreakable 3/16" thick LEXAN® shield will contain and deflect any wheel breakage.

One standard frame with a choice of three sizes of interchangeable LEXAN® shields will provide protection for grinding and buffing wheels up to 14". An extra heavy-duty steel pivot with locking knob connects the frame to the curved adjustable mounting bracket.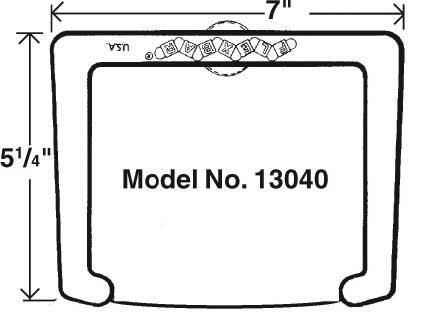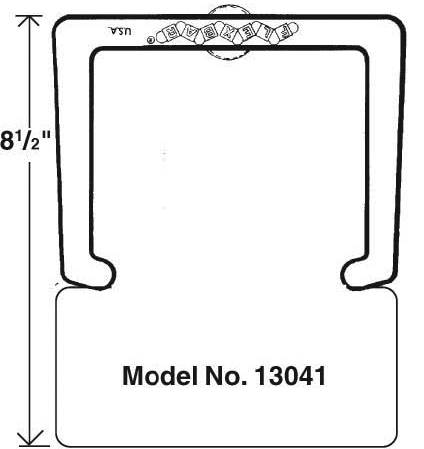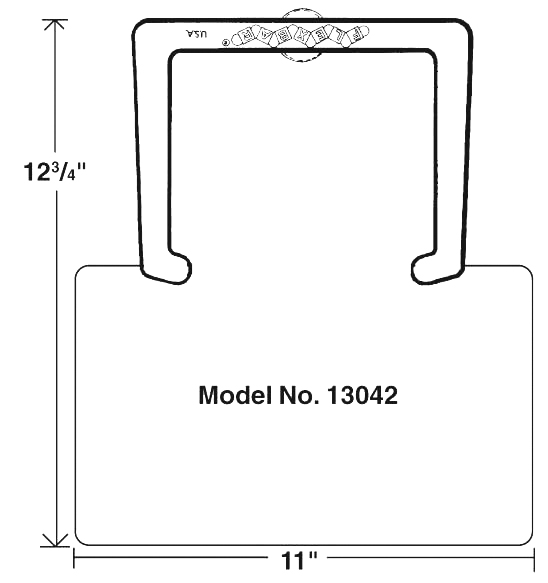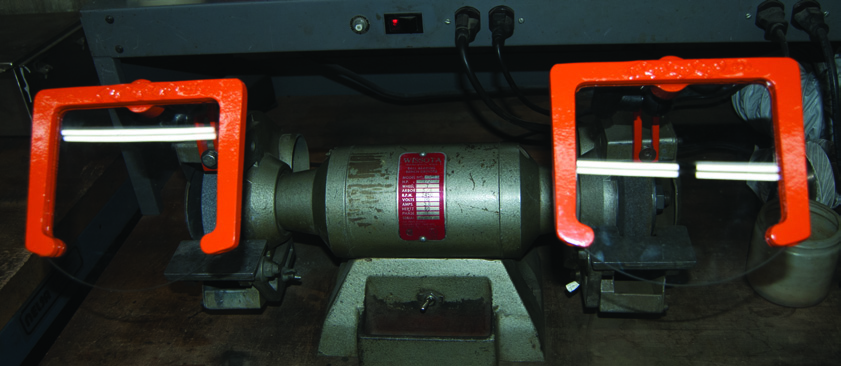 All models sold individually. Shown above, 2 each Model No. 13040.