Band Saw Visorguard™
Provides Complete Protection Between Cutting Blade and Operator's Hands and Eyes.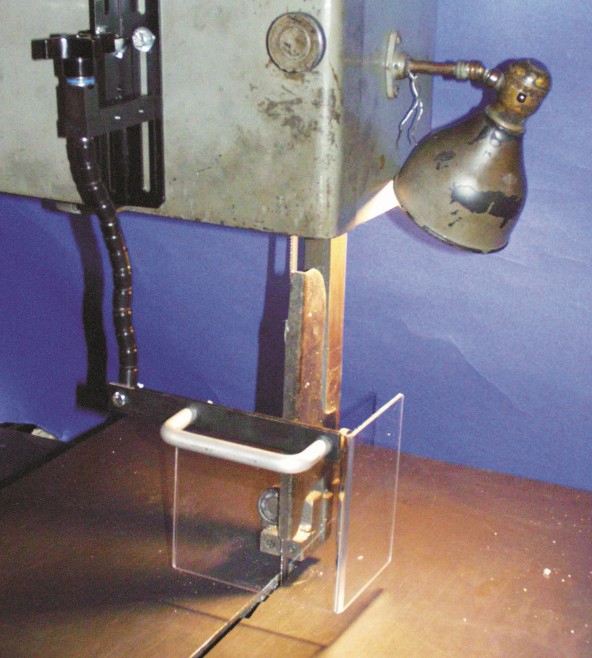 Features Include:
L" Shaped Lexan® Shield, 6"H x 6"W x 4"D
Easy position handle
Adjustable tension 9" long Flexbar arm permits correct setting of guard for each setup
Includes vertical angle mounting bracket with 11" of height adjustment
Kit includes mounting screws and self locking nuts. Simply drill and tap 2 holes and install.
Installs on most band saws with 18" maximum throat height
Optional extra-long vertical angle bracket assembly available for larger throat height machines.
| Model No. | Description |
| --- | --- |
| 13464 | Band Saw Visorguard Kit. Complete with mounting bracket, Flexbar arm, shield and all hardware. |
| 13465 | Replacement Shield with handle |
| 80063-1138 | Replacement Flexbar Arm cable |